GlobTek offers Lightning style connector and USB cable assemblies as accessories for its Power supplies, USBA0M8LITEWH(R)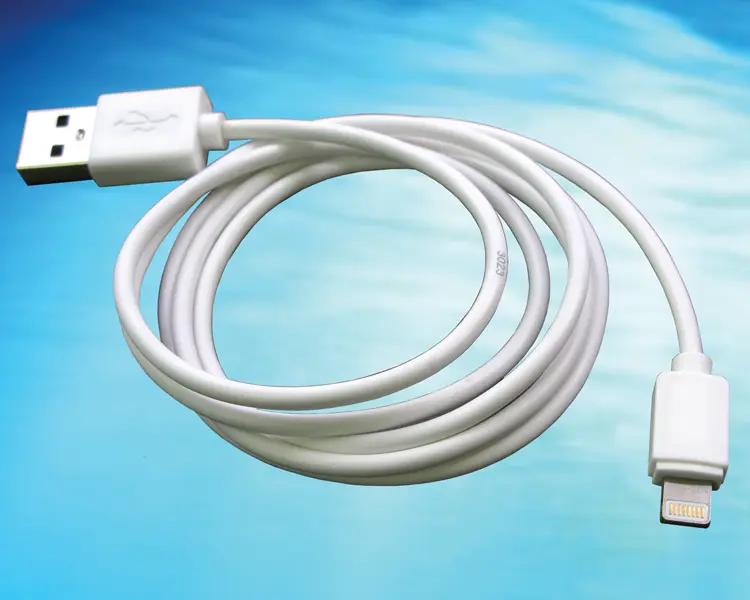 GlobTek offers Lightning style connectors and cable assemblies for customers wishing to use it in their system power architecture. The 8-Pin connector is fully compatible with industry standard jacks and peripherals. It is ideal for use with GlobTek's integrated USB power supplies for powering mobile accessories. In combination with GlobTek medical grade power supplies such cable assemblies could provide safe chargingin in hospitals or medical environments subject to requiring the use of IEC60601-1 certified power supplies.
Lightning plugs and cables may be produced in any length, color, utilize any cable type and may be used as output connectors for GlobTek power supplies or as accessory cables.
GlobTek has a core competence in both designing partially or completely customized plugs or implementing customer specific designs. GlobTek utilizes state of the art software and engineering abilities to design, validate, and tool connector solutions for all sorts of applications.
GlobTek manufactures such solutions as input and output connectors for power supplies as well as stand-alone cable assemblies.
GlobTek is able to utilize off the shelf components or custom fabricate components as well as overmolds in all ratings, colors, shapes, hardness, and materials.
GlobTek handles all aspects of Mold/tooling design, implementation, and injection molding out of it's Suzhou China production facility.
Please contact GlobTek with your requirements, specifications, or drawings for a proposal.