Download Business Profile PDF
GlobTek is committed to strive for increasing market share by offering high quality products while continuing aggressive research and development of new products following technological trends and fulfilling our customers' demands. We pursue these objectives by providing high quality products in a timely manner, offering superior support and service while maintaining meaningful employment and earning acceptable profit.
Anna Kaplan
Chief Executive Officer
To do things right the first time, by working as a company-wide team in building quality into our products and services.
To focus on customers' needs, and then plan our actions accordingly to fulfill needs.
To continuously improve our products and services delivered to our customers.
186 Veterans Drive
Northvale, NJ
07647
(Phone) 201-784-1000
(Fax) 201-784-0111
33,000 sq. ft.
65 employees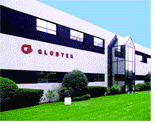 https://goo.gl/maps/Yo6k6
GlobTek, Inc. USA
Headquarters

186 Veterans Drive
Northvale, NJ 07647
USA

Tel: +1-201-784-1000
Fax: +1.201.784.0111
33,000 sq. ft.
65 Employees
Manufacturing:

Fuentes de Alimentación
Power Supply Cords
Paquetes de Baterías
Transformer Winding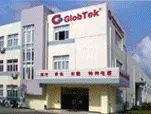 http://j.map.baidu.com/LODCw
GlobTek (Suzhou) Co. Ltd.
Asia Pacific Regional Factory

Building 4, City Illumination
Industrial Park,
76 East Jinling Road,
Weting Town,
Suzhou Industrial Park,
Suzhou, 215021
China

Tel: +86-512-6279-0301
Fax: +86-512-6279-0355
160,000m2
500 Employees
Manufacturing:

Fuentes de Alimentación
PCB Assemblies
Power Supply Cords
Paquetes de Baterías
Transformer Winding
Metal Stamping


Type of Business: Manufacturing
Ownership Status: Corporation
Date Incorporated: 1984
Designers and manufacturers of Medical and ITE Wall Plug-in, Desktop and Open Frame Power Supplies, Battery Chargers and Tranformers up to 1500W. Standard, Modified and Custom solutions. Domestic and International Power Cords: Electro-mechanical sub-contracting, NiCad / NiMH / Lead Acid Batteries and Battery Packs.
Engineering Profile
GlobTek brings to power supply design and production the same advantages which have made us our customers' 1st choice for over 31 years. Our vertical integration, highly efficient facilities, and steadfast obligation to quality and service excellence have enabled us to provide high-value custom engineered power supplies to many satisfied customers.
GlobTek's engineers, designs and manufactures standard, modified and customized AC-AC, AC-DC, DC-DC power supplies, Power Cordsets and Battery Packs. Our designs fulfill power requirements ranging from 5 watts to 2 kilowatts.
GlobTek can meet your most challenging requirements. Our custom design and manufacturing process starts with our in-house engineering staff, all of which have extensive experience in power supply engineering, high voltage applications, and project management. Our design team is equipped with the most sophisticated computer design and analysis tools available. We will work according to your specifications, or work jointly with you to develop a specification for your product.
GlobTek's design team works integrally with our customers to prepare custom product for prototyping and manufacturing. GlobTek's modern facilities host production projects from large OEM runs to small lots for special applications. Our devoted areas for R&D and prototyping permit GlobTek to offer unparalleled flexibility in bringing customer requirements to realization.
Number of shifts: 1-2, capable of running 3 shifts
Name of Union: non-unionized.
Manufacturing shut down period: Chinese New Year
RoHS (lead-free) compliant/Proposition 65 compliant/Energy Star
PCB Assembly - SMT, thru-hole, single, double, multi-layer
Plastic injection molding/mechanical assembly/metal fabrication
"State of the Art" automated testing capabilities
ISO9001, ISO 13485, ISO14001 Certified
Capacity: 160,000ft2 , 750,000 pcs. per month per shift running, with capability to expand
Management 19
R&D Engineering : Electrical/ Mechanical/ 3-d modeling 21
QC / QA 41
Total Personnel 500
Stocking majority of popular Vo boards (tested and burned-in)
GlobTek's commitment to ensuring customer's requirements are met happens from the initial contact. Dedicated, degreed sales engineers translate customer's requirements to the most cost effective power solution. GlobTek provides full specifications for "sign off" prior to delivering samples or production. This ensures customers receive the correct solution the 1st time, avoiding expensive delays in the "design/time to market" cycle. International Agencies' Safety/EMC Reports are available electronically. This allows our customers to receive this important documentation expeditiously for their own system submittals.
A team of Customer Service Specialists assists customers with all after sales activities; allowing customers to receive expedited responses to inquires for order status and/or changes. GlobTek's ISO9001:2008 contract review procedures insure that customer orders are "produced and delivered" as expected; repeatedly, order after order. Leading Edge procurements programs (Consignment, Kan Ban, Safety Stock, etc.) are also available. GlobTek introduced Oracle in 3Q 2005 which gave customer web based access to their orders.
ISO-9001:2008 (UL Registered) - Quality Management System
IS014001:2004 (CQC Registered) - Environmental Management - Systems
ISO13485:2003 (CQC Registered) - Medical Devices- Quality System Management
ISO Certificates
Quality Manual
Documented Manufacturing procedures
Process Specifications
In-process inspection procedures/records
Statistical process control or equivalent
Incoming inspection procedures
Calibration system for equipment
Documented change control system
Sales References provided upon request.
We are certified by many international safety agencies including UL, CSA, NEMKO, DEMKO, TUV, VDE, PSE, Korea and CCC to Medical, Information Technology Equipment and other specifications.